Become accredited as a State Tested Nursing Assistant through our 3 week program!
We are certified to certify you in the State of Ohio. Students have the option to take their State Exam at our facility. Providing minimum anxiety & the comfortability of being in a familiar environment.
Based on need and availability, financial assistance MAY be available to you. Contact us for details on how to apply..

WIth our backgrounds, we have been license professionals in the medical field for a long time and continue to love what we do. Your Success is Our Success!
Meet the husband wife duo owners & instructors of FirstStep, Al & Juanita Brown.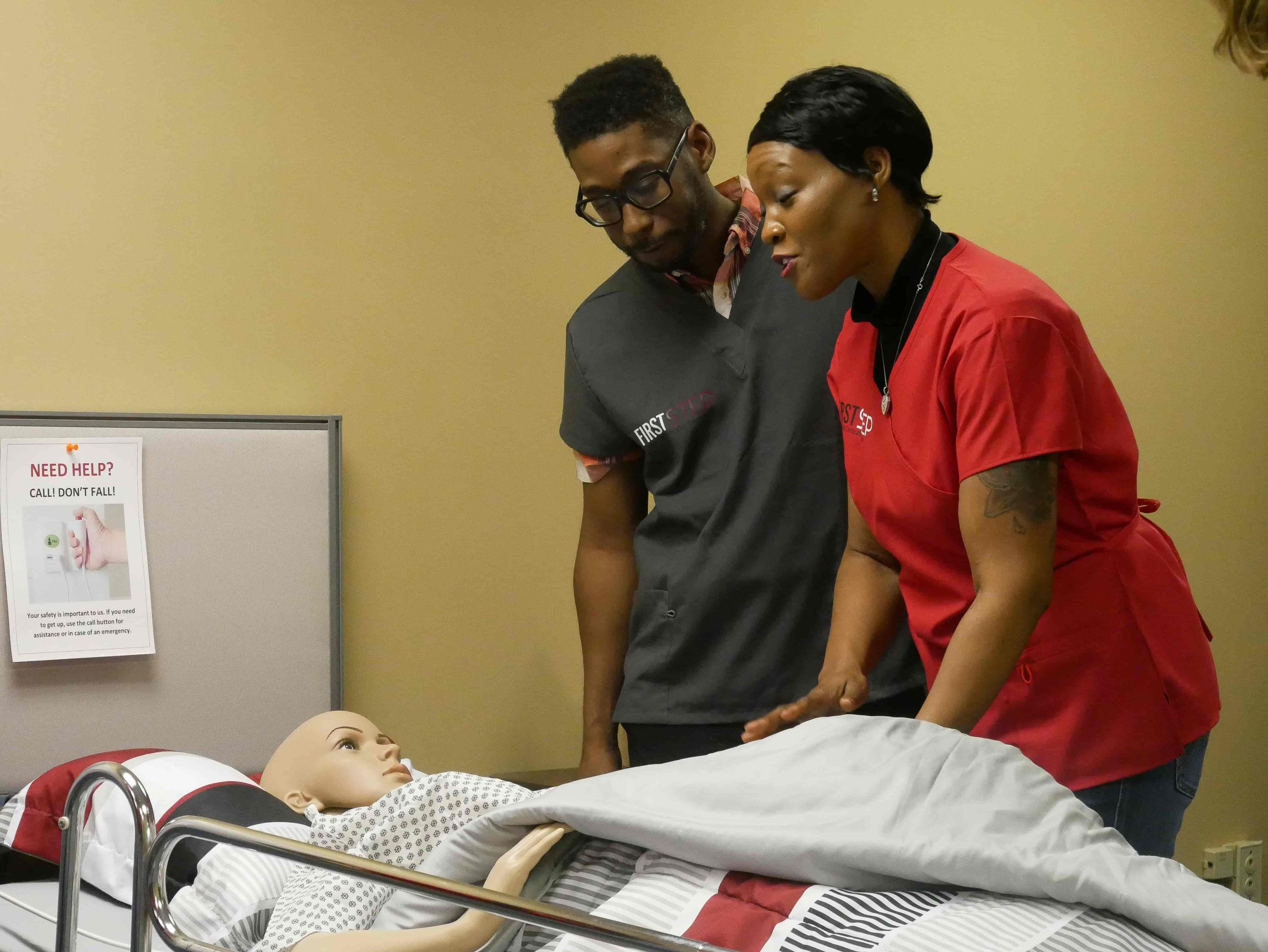 First Step aims to decrease the workload and employee fatigue, by giving your Nursing Home, Hospital or Assisted living the help it needs. A caring, competent, compassionate STNA, in every place, to help brighten your love ones environment in a clean, safe encouraged way.
... read more First step is a wonderful program

Lul Rise


September 15, 2021

... read more YES!!!! I would highly recommend First Step and I would do it all over again. You'll learn how important an STNA's job really is and get the best classroom and clinical experience that you deserve. You can't fail in this class because Albert and Juanita are there for you every step of the way. They push you to want to be better and leave you walking out with more confidence in yourself than you had walking in. If you have any questions, please don't be afraid to give them a call, set up a tour and get to know them before hand. It'll only be a step up from here ❤️❤️

Samantha Fuller


December 20, 2019

... read more The leadership here is amazing! They started as STNA'S and are very successful. Now they are reaching back to help others by providing an affordable path to an amazing career! I pray for their success and I get goose bumps thinking about all the good that they're going to do!

Anne Rollins


October 1, 2019

... read more I highly recommend First Step to anyone wanting to become an STNA or that needs it to enter into a nursing program. Albert & Juanita are both amazing people with years and years of experience in the fields of STNA, Nursing, Ocupational Therapy, Medical Management and much more. They use a holistic approach that encompasses the mind, body and soul. You will learn a lot from them, not only about the medical field, but about life in general.

Chelsea Lyn


December 20, 2019
Thank You
To Our Sponsors!
Keith Landrum
Pastor Rodney Thomas Jr. Carolyn Young-Threatt
Robert Narolewski
Derrick Robbins
Kathy Green